SERBIA WORSHIPS FRIENDSHIP, DIFFERENT LANGUAGES AND CULTURES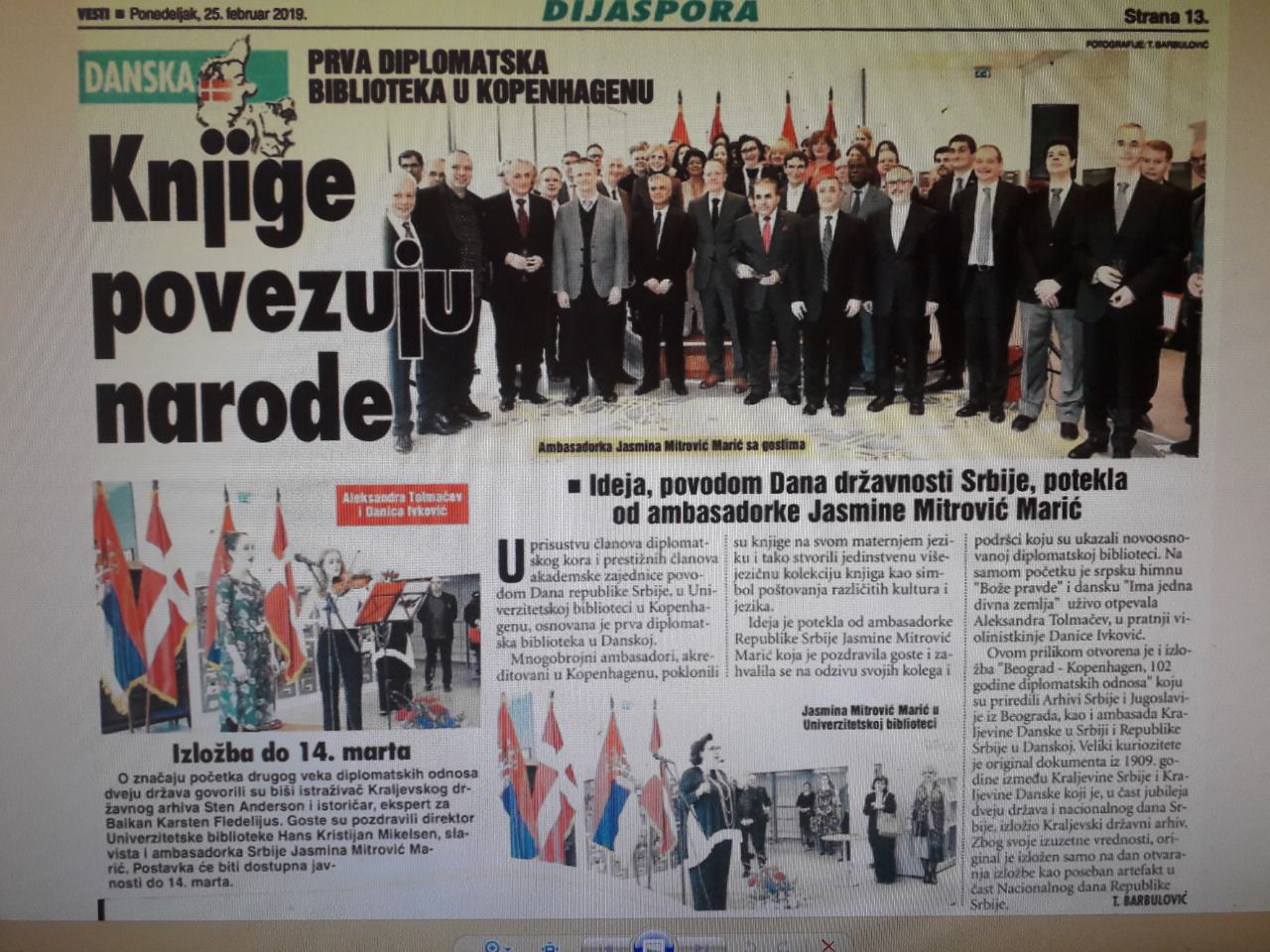 In the presence of a large number of members of the diplomatic corps and prestigious members of the academic and cultural community, on the occasion of the National Day of the Republic of Serbia at the University Library in Copenhagen, the first diplomatic library in Denmark was founded, with the founder Ambassador of the Republic of Serbia, Jasmina Mitrović Marić. Thus, this year's celebration of the Serbian National Day was forever remembered by a collection that celebrates different languages and cultures.
On this occasion, in the same space, a multimedia exhibition "Belgrade-Copenhagen, 102 years of diplomatic relations" was opened by the Archives of Serbia and Yugoslavia from Belgrade, the Embassy of the Kingdom of Denmark in Serbia and the Republic of Serbia in Denmark, Film News, and the Royal State archive in a special way. Curiosities, surprises, respectable speakers and, above all, many exceptionally distinguished guests, contributed to a unique academic-cultural event.